Whoever you are, wherever you're from, you are welcome here.
Stones Crossing Students exists to help fifth through twelfth grade students take their next step toward Christ.
We believe the gospel message changes lives, and students have a key role in bringing the gospel to their community. We want to help each student belong to a community of believers, become like Christ through intentional discipleship and training, and go beyond by engaging their school, community, and the world.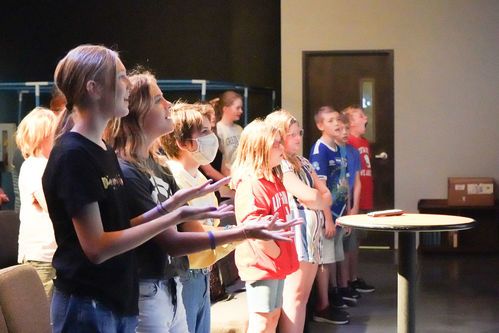 The mission of of student ministry is to help students take their next step towards Christ ... together. We do this through creating environments that foster biblical community, spiritual growth, and encourage students to live on mission for Christ.

We would love to have you or your student join us at our large group gatherings on Sundays!

If you have any questions don't hesitate to reach out to Pastor Mitch at mitch@stonescrossing.com.
Transit (5th - 8th grades): Sundays at 9 a.m.
Motion (9th-12th grades): Sundays at 6 p.m.
Sign up for student ministry updates.